Learn how The Foam Garage is helping entrepreneurs achieve their goals in the Family Entertainment Industry today!
What's in the kit?
Here are just a few things you will find in The Foam Garage Franchise Kit:
An overview of investment and capital requirements

Income and market activity highlights

A brief history of The Foam Garage and our vision of the future
Download your franchise kit here!
"*" indicates required fields
BRING HOME AN EXTREME PARTY EXPERIENCE
At The Foam Garage we place fun above all else, delivering life at its fullest to all ages. We spend our time serving fun in areas like birthdays, corporate events, community gatherings, and many more!
Fun is our passion and we are excited to grow our franchise family with those who have a passion for extreme parties and delivering memorable experiences to their community. 
The Foam Garage is For Everyone
With The Foam Garage, our franchise partners are gaining two main sources of revenue — party packages and equipment rental. Party packages include a DJ, laser/black lights, and all the foam one could want! Party rooms are also available for cake, ice cream, and gifts. And the best part is — the parents have fun too!
Our equipment rentals are easy to shop through our corporate website, streamlining a simple process for any event that has the space for FOAM!
Franchise partners like you are gaining a team of support to back you from planning to launch and beyond. Your success is our success!
THE SUPPORT BEHIND A FOAM GARAGE FRANCHISE
We pride ourselves in our strong technical 

and operational support.
As the owner of a Foam Garage franchise, you are
joining a team that will support you in all aspects of your business. As a franchisee, you gain:
Marketing Guidance

Ongoing Operational Support

Dual-Phase Training Program    

Exclusive Territory

Proprietary equipment availablility

Ease of access to equipment purchasing
WHY INVEST IN A FOAM GARAGE FRANCHISE?
The benefits of Foam Garage Franchising just keep coming.
Who knew that making money could be so fun? More perks of The Foam Garage franchise are:
Low up-front investment

It's a gateway to an ever growing and fun industry

Multiple income opportunities   

Fun day to day operations

One of a kind concept
THERE'S NEVER BEEN A BETTER TIME THAN RIGHT NOW
Family entertainment: Join an industry projecting major growth.
According to Allied Market Research, businesses like The Foam Garage in the Family Entertainment Centers Industry are projected to see great growth over the course of five years. By 2025, businesses offering outdoor and indoor entertainment activities will have reached the market value of $40,814 million.  
What are you waiting for?
We cant wait to see you at the party!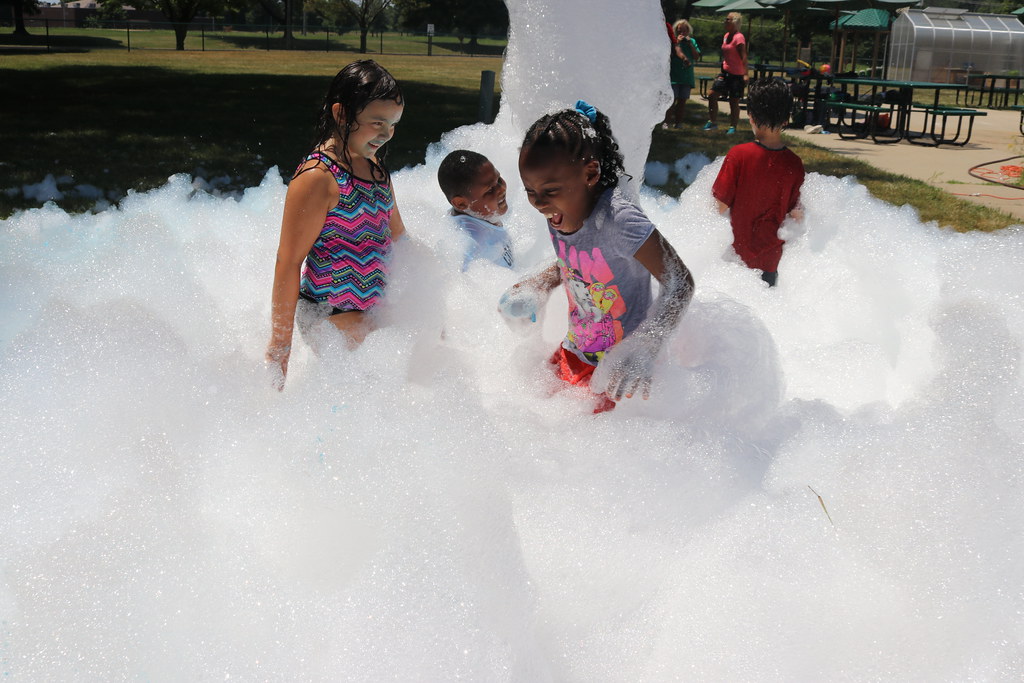 This is not a franchise offering. A franchise offering can be made by us only in a state if we are first registered, excluded, exempted or otherwise qualified to offer franchises in that state, and only if we provide you with an appropriate franchise disclosure document. Follow-up or individualized responses to you that involve either effecting or attempting to effect the sale of a franchise will be made only if we are first in compliance with state registration requirements, or are covered by an applicable state exclusion or exemption