Step into the Lucrative Family Entertainment Industry!
The Foam Garage Franchise Opportunity is Here!
The Foam Garage is a unique, innovative party experience for children's birthday parties, school or church events, and even home gatherings! Tons of foam, a professional DJ, and laser lights all make for unforgettable party experiences that our customers absolutely LOVE!
Gain guidance from our support team, dialed-in operations, eye-catching marketing, and step-by-step help as you plan, launch, and operate your own Foam Garage!
The Foam Garage is For Everyone
With The Foam Garage, our franchise partners are gaining two main sources of revenue — party packages and equipment rental. Party packages include a DJ, laser/blacklights, and all the foam one could want! Party rooms are also available for cake, icecream, and gifts. And the best part is — the parents have fun too!
Our equipment rentals are easy to shop through our corporate website, streamlining a simple process for any event that has the space for FOAM!
Franchise partners like you are gaining a team of support to back you from planning to launch and beyond. Your success is our success!
Why Become a Franchisee with The Foam Garage
Investing with The Foam Garage is not only a fun option, but it makes financial sense too! While we can never guarantee any level of monetary success, ours is an easy-to-operate business that produces organic word-of-mouth referrals amongst families and has a potential for strong returns. As a franchisee, you are not only gaining close guidance from our leadership team, but you are given a model that has great potential for success in the ever-popular children's entertainment niche.
Benefits of Joining The Foam Garage
When you start your franchise with The Foam Garage, you are joining a team that will support you in all aspects of your business. As a franchisee, you gain…
Marketing Guidance
Ongoing Operational Support
Dual-Phase Training Program
Exclusive Territory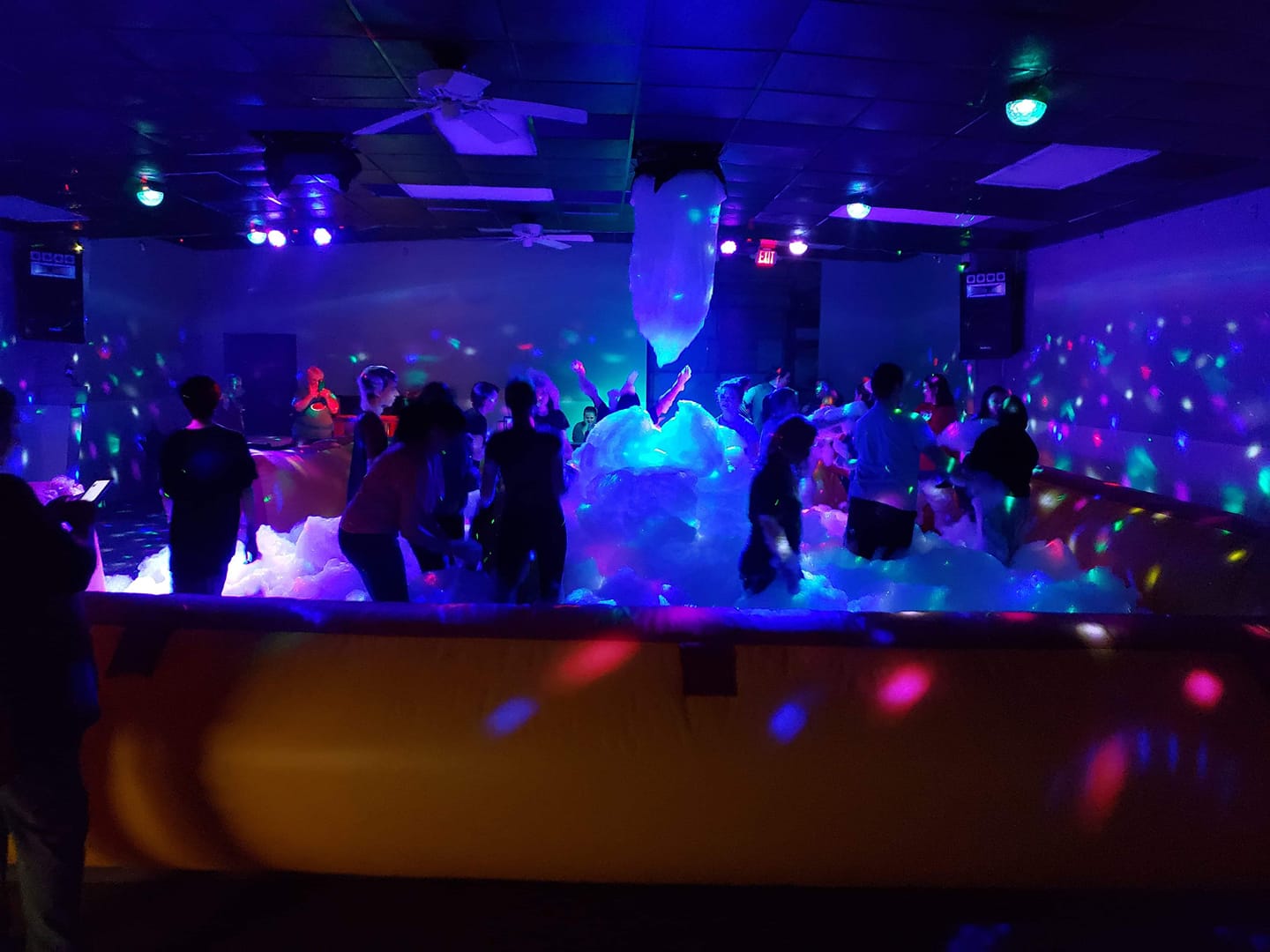 The Benefits of The Foam Garage
Who knew that making money could be so fun? More perks of investing in The Foam Garage are:
Low upfront investment
Gateway into ever-growing industry
Multiple sources of revenue — rentals, retail, party packages
Fun day-to-day operations
Extremely unique concept
Hear directly from our franchisor & franchisee!
Get to know our franchisor and our first franchisee with a candid shoot interview where they give you a peek into how owning a franchise can benefit not only you as an owner, but the community as a whole!
What Are the Costs?
Franchise Fee: $25,000
Royalty Fee: 7% of Gross Revenues
Local Advertising Fee: 6% of Gross Sales
Minimum Estimated Investment:
Silver (Festival) 20k-35k + 25k Franchise Fee
Gold (Brick & Mortor) 45k – 80k + 25k Franchise Fee
Platinum (Brick & Mortor + Food/Kitchen) 85k – 250k + 25k Franchise Fee
The total investment necessary to begin operation of a franchise is $69,000 to $148,100 which includes $10,000 to $20,000 working capital for various expenses during the first three months of operation.
Liquid Assets: $50,000
Net Worth: $100,000
This is not a franchise offering. A franchise offering can be made by us only in a state if we are first registered, excluded, exempted or otherwise qualified to offer franchises in that state, and only if we provide you with an appropriate franchise disclosure document. Follow-up or individualized responses to you that involve either effecting or attempting to effect the sale of a franchise will be made only if we are first in compliance with state registration requirements, or are covered by an applicable state exclusion or exemption